Monday, 28.07.2014, 16:14 (GMT + 7)
(The world looks at Vietnam) – This summer, the New York Times has selected six tourist destinations for travelers who are interested in exploring such as: Bikini Atoll, Marshall Islands; City of Potosí, Bolivia; Victoria Fall, Zimbabwe; Amritsar, India; Tanna Island, Vanuatu ... including Cu Chi tunnel in Vietnam.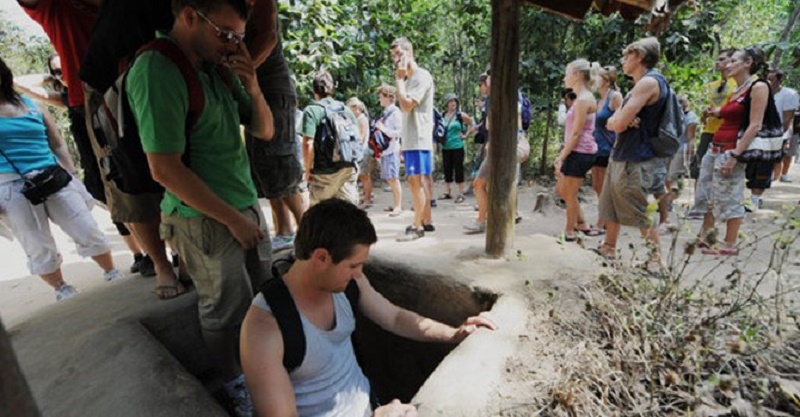 Visit the tunnel with the guide, you will still feel restless when following the winding tunnels dug by Cu Chi people and soldiers in the war. The system is underground tunnels including clinic, room, kitchen, warehouse, office, tunnel System.
After crawling hundred meters in the tunnel, you might feel very frustrated and just want to go up, but you will also understand that in order to win in the fight, sometimes the significant factor is not about weapons, but the patience, the New York Times concluded.
Relate